What is The Gospel Heritage Ministries?
The Gospel Heritage Ministries is a 501(c)3 non-profit Christian Religious and Charitable Trust, functioning under the direction of its Board of Directors.
It is the desire of the Directors of The Gospel Heritage Ministries to engage in charitable activities along with the Christian religious activities.
The charitable activities are very useful to enable Christians to engage with the non-Christians in conversations so that they may know the love of Christ, and to draw them to listen to the Gospel.
The funds designated for the Christian religious purposes will not be spent for charitable activities under any circumstances. In the same way, the funds designated for charitable purposes will not be spent for the religious activities.
The Purpose of The Gospel Heritage Ministries
To accomplish the Great Commission that God has given, for reaching the lost souls, helping/teaching the believers who have strayed to the true biblical doctrines.

To channel funds to the designated areas/fields of Ministry.

To support the ministries of soul winning and Church planting.

To organize revival meetings through the local churches for their growth and expansion of their ministries.

To supervise the works, for which the funds are supplied, as designated by the donors or sponsors and to report the progress and completion of work.
A Word from the Director
Thank you for stopping by the Gospel Heritage Ministries website! I am glad you took a moment!
The Gospel Heritage Ministries is established with a primary purpose to reach both believers and unbelievers. For the believers to encourage them in their Christian living, and for the unbelievers to share the goodnews of Jesus Christ so that they would have eternal life as Christ Jesus promised.
My desire is to reach people not only with the Word, but also with charitable activities. Because, these activities will help us "connect" with other individuals and communities.
I believe the establishment of connection and a relationship is important prior to engaging in sharing the Truth. In other words, to establish "trust" factor.
Please pray and be a part of this ministry!
Dr. Joel and Stellah Madasu (I and my wife from here on), were married on the 16th of August 2018. I (Joel) came from a Baptist Preacher's family. Dad and mom (Dr. Joshua Madasu, and Grace Vijaya Madasu) are in ministry for over 40 years together, and dad was in the ministry for 50 years (ten years before he was married). So, I grew up in a Christian family. I am a third-generation Christian. My granddad (Pastor Philip Madasu) was a Hindu priest, who, by God's Grace was saved, and was used in the ministry for forty years before the Lord called him home.
Stellah is also brought up in a strong Christian family. She is the last one among the three. She loves the Lord. She desires to serve God by ministering to the Children. She was involved in Children ministry for a long time and wants to continue in that ministry.
We will share our testimonies below. Please pray for us that God will guide us, give us wisdom, use us for His glory!
Hi, I am Stellah Avanthi. I am born and brought up in a traditional Christian Family (my dad Mr.K. Samuel & my mom Mrs.K.M. Vijaya Kumari). My Dad is a businessman and my Mom a Government Employee. Am the youngest among three. I completed my Master's Degree in English. Earlier from childhood my mom and my grandmother encouraged us in participating in Gods Ministry. Later when I was 11, my dad met with a significant accident, and till then I didn't know how to pray. From then I started praying to God and miraculously God saved him from death. That's when I realized that we have a genuinely loving and prayer answering God. At the age of 15, I attended Bible College ( Baptist Bible Institute) India, where miraculously God made me stand one amongst the topper. I started to get the zeal to get to know more about God. After my graduation, I desperately have a thirst for God, and joined Bible College ( Dominion International Bible College) India and learned many things which had changed my life completely.
I started working among Children and also Youth leading and directing them to Christ and was asking God that I should enter a Pastor's family.
Miraculously God brought Dr. Joel Madasu into my life and am blessed to have him and his family. I want to serve God rest of my life however God leads.
We understand the importance of charitable activities. What these activities will do is "enable" us to establish a relationship with the community. This is a major step - building relations in order to share the Gospel with the community. By reaching one community, we will reach another with the help of that community which already received help, both for physical needs and spiritual needs. The projects below have a single purpose - to build the Church by sharing the Gospel of Jesus Christ.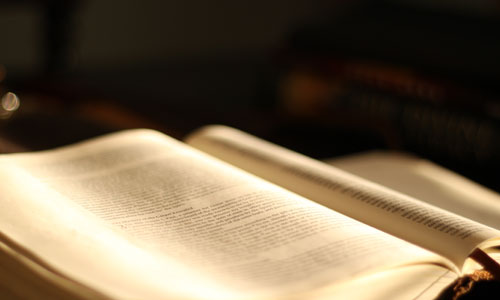 Content Publication
Our desire is to write and publish Gospel tracts, doctrinal tracts, and applicational content from the Scripture on how one ought to live a life that will glorify God.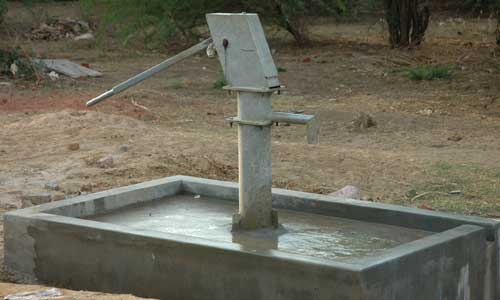 Drinking Water Wells
One way to reach the people is to provide them with a solution for their need. By providing drinking water, we will reach the people with the love of God.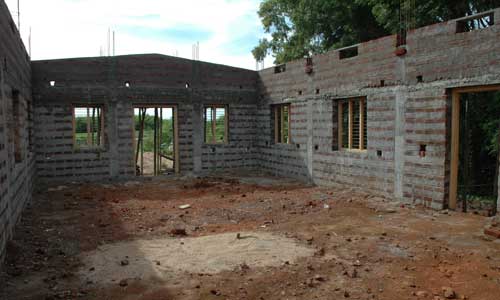 Church Building
Building a visible Church would provide a place for the Christian community to worship the Lord in one place. The building offers not only a place to worship but also shelter.
We believe that the Bible containing a total of 66 Books, the Old Testament and the New Testament, are without error in the original manuscripts and are inspired by God (II Tim 3:16).
We believe that the Church is the Body of Christ, and it is composed of all true believers who are placed into that Body by the baptizing work of the Holy Spirit (1 Cor. 1:2; Acts 9:31).